Turn heads at your next trade show by ordering a custom exhibit or display sign from Precision Sign & Graphics!
It's important to seize every opportunity to connect with the next prospective client, so don't settle for a sparse booth or table. A bright, inviting exhibit and display sign can draw in passers-by and give you the chance to turn them into customers.
Grab Attention!
If you want new customers, you have to get their attention first. It's how you make eye contact and start a conversation. You've already secured the space, but now it's time to make your square footage a desirable place to be. Get their attention with Precision Sign & Graphics exhibit and display signs, custom-made with your audience in mind.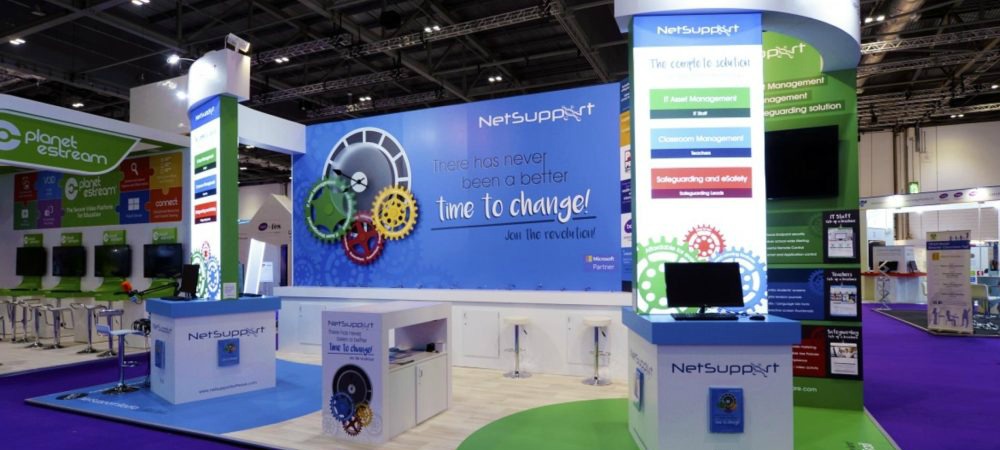 First Impressions Are Everything
You've heard it before, and it's true: You never get a second chance to make a first impression. What do your prospective customers think of you just from looking at your exhibit or display sign? Is your brand messaging communicated clearly? Do they know what you're all about? Could you make a better case for why they should grant you any of their time?
It's important to generate excitement. Not only should attendees be interested, they should know what you do and how it can help them. To start with, you want them walking over to your table. A sign can help you create a pathway to the first conversation.
Explore All Your Options
While we offer many traditional display signs like banners, there are many ways you can add attractive signage to your exhibit. For instance, you could have our team create roll-up banners, pop-up signs, signage flags and more!
We have a wide range of products that can all work together to help attract customers at your next event. We can walk you through your options and show you the products we think would fit your goals best.
Start the Process Now
While Precision Sign & Graphics offers timely turnaround on all design projects, you shouldn't wait until the last minute! Start the design process now. The sooner we begin working on your specialized signs, the sooner you can start reviewing our ideas, adding input or requesting revisions, and the sooner we can get you prepared for your event.
We're ready to start designing — all you have to do is pick up the phone.
Don't Settle for the Bare Minimum
You don't have to have an empty, undecorated, boring display table. You can invest in reusable, beautiful exhibit and display signs that put your business over the top — well above the competition. Get in touch with Precision Sign & Graphics today to start your table or booth makeover!