Banners are dynamic ways to communicate your company's message to customers. Whether you're trying to promote a conference, get the word out about a special or just get people talking about your business and brand, banners are fast, affordable ways to accomplish your goal!
Precision Sign & Graphics has the custom solutions you need to create eye-catching banners on time and on budget.
Name Your Type
Are you looking for banners to hang at your trade show booth? Do you need banners for your exterior fencing? From retractable banners to banner stands to pole banners, Precision Sign & Graphics has the design and production capabilities to create what you need.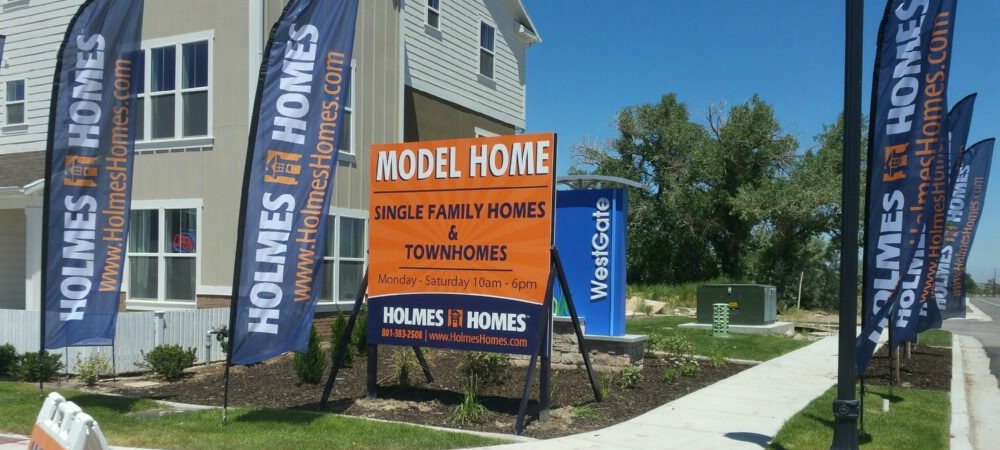 Your Versatile Advertising Vehicle
Banners are extremely versatile — that's why they're such a popular product for Utah businesses looking to expand their customer base. You can use a vinyl banner many times for repeat presentations, advertisements and demonstrations. It's an expense that's not really an expense — it's an investment.
In the day and age of digital marketing, it's easy to fall prey to the mindset that physical signs are no longer needed. But remember — not every interaction between a business and its customers takes place online. There are still instances where a physical presence matters most, and banners are a cost-effective way to create a piece of your business that gets your brand out beyond the scope of the Internet.
Unlimited Design Options
Banners are 100 percent customizable. From size to colors to font, you get complete control over your design options, but be warned: Your choices are unlimited!
It can be difficult to decide among your options, but if you're looking for advice and recommendations, we can help guide you. What's even better? You can get your custom banner design quickly. We can meet your turnaround demand!
Full-Service Production
One of the best features of the services we provide at Precision Sign & Graphics is our full-service capabilities. You don't have to settle for just design or print, you can get both done at once, from one service provider.
Over the years, we have set ourselves apart in our industry by offering unmatched service in the quality, scope and beauty of our work. We do it all, and we impress every customer with every finished result.
Why Depend on Us?
Contact Precision Sign & Graphics for your next signage project and start visualizing your company banners coming to life. Our effective solutions will get your message out, one sign at a time!