Site signs help you advertise your business at the job. When you're working hard, making great progress and want passersby to know who's responsible for the results, jobsite signs can communicate your contact information clearly and effectively. We can get creative with our site sign design or we can keep it simple. You have the ultimate say over your site sign's design at Precision Sign & Graphics.
Notify the People Who Need It
When you're working on a project, prospective customers may be taking an interest.
Whether you're conducting a complete renovation or offering painting or gutter-cleaning services, your jobsite signs tell the neighborhood who they can go to for the same results. It's the ultimate geo-targeted advertisement. Not only are you ensuring your target audience sees your information, you're also showing them what you do with a real-life example of your work!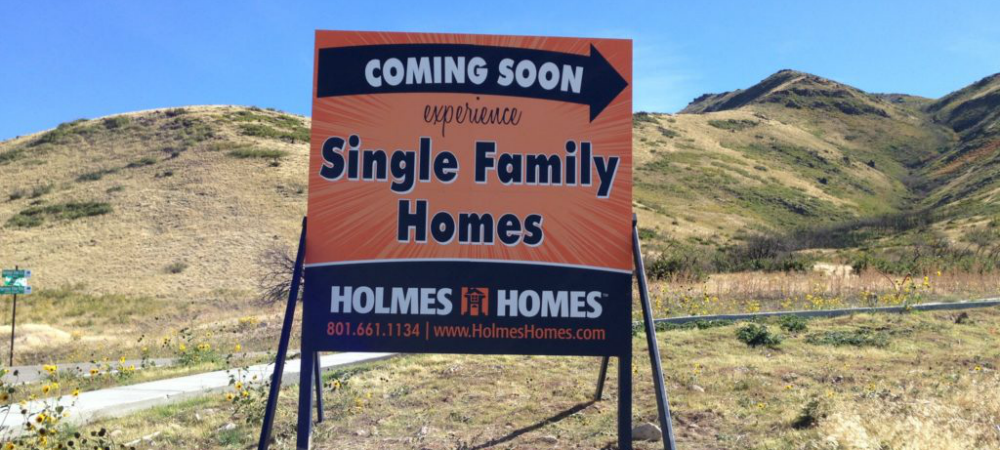 Questions You Should Ask
Many factors go into creating effective jobsite signs. For one, how large does the sign have to be to communicate its message clearly? Do you need a permit for your worksite sign? Should you include an address, website or QR code (or all of the above)? Is an email or phone number the best contact information to share?
The purpose of the sign will determine the design direction, and our team can help answer your questions as well as ask you some you may not have thought to consider beforehand. How you present your information on your sign is also important — as vital as choosing which facts to share in the first place. At Precision Sign & Graphics, we will help with both!
Our Benefits, Your Advantage
At Precision Sign & Graphics, we create custom site signs that are resistant to weather, have vibrant, gorgeous colors and are heavily reinforced to last through all types of Utah weather. We can create your design based on our templates, or you can guide us in creating a design unique to your business.
When you work with us, you know you'll get attention to detail. We help you realize your vision, and we aren't satisfied until you are. Signage is an important part of a business's marketing efforts, and we recognize the key role we have to play as your sign designer.
Finished Product: As Durable as Your Handiwork
You're proud of your quality craftsmanship, and so are we. We design and fabricate site signs with confidence in our abilities to meet your needs and exceed your expectations. When your signage rocks, your business can roll! That's our goal: helping our Utah business clients grow their visibility, one site sign at a time.